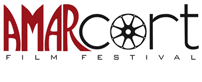 November 2022 - RIMINI (ITALY)
<
Home Page
/ Special Events / Around the world in 80 shorts 2022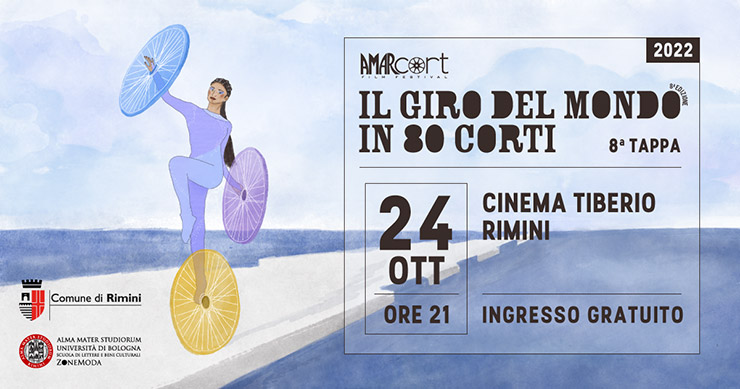 Il Giro del Mondo in 80 Corti (Around the world in 80 short films) is an event organized by Amarcort Film Festival.
Il Giro del Mondo in 80 Corti
A figure travels sinuously along a road by the sea.
The means of transportation which will accompany the audience through the short films in the 8th edition of the Giro del Mondo in 80 Corti (Around the World in 80 Short Films) is the bycicle wheel. It is an element dear to cinema, where the thrust of the movement is combined with the ability to balance.
The illustrations of the 2022 edition of the Around the World in 80 Courts are by Francesca Nathalie Trentadue and Marco Balestri.
Finalists
1st Date: Hold for Applause by Gerald B. Fillmore
2nd Date: Sticker by Georgi M. Unkowski
3rd Date: Archibald's Syndrome by Daniel Perez
4th Date: La vera storia del nascondino più grande del mondo by Paolo Bonfadini, Irene Cotroneo, Davide Morando
5th Date: Kreiz ar mor by Aurélie Arnoux, Louis Even, Sasha Hequet, Victoire Jauzion, Luca Kraether, Luc Martinez, Clara Mourez, Floriane Vernhes
6th Date: The call by Kadim Tarasov
7th Date: Stolen Kisses by Lidi Toepoel
8th Date: ?? by ??
WINNER: ?? by ??